Presidential Challenge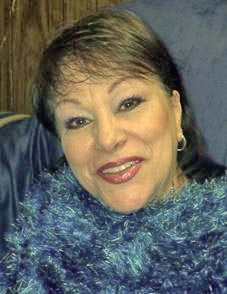 The President's challenge was created by our late President Susan Shane. It was her wish to tempt, prod and push the members out of their Turning comfort zone and try new techniques, styles and project type.
In her memory, we are not only keeping this new tradition alive, we have formed the President's Challenge Iron-Man. Each year all members that complete ALL 6 Presidential Challenges will be honored by being named a Presidential Iron-Man and have their name engraved on the Memorial celebrating the President's Challenge and the spirit of its creator Susan Shane.

For 2017;
The 1st President's Challenge:
1. Turn something eliptical

| | |
| --- | --- |
| | Novice: French style Rolling Pin with rounded ends |
| | Intermediate: Elliptical lidded box - with or without finials or stand |
| | Advanced: Something turned on an elliptical chuck (i.e., pendant or oval picture frame) |

2. Check out this pdf for more details,
The 2nd President's Challenge:
1.Turn a 3-4 legged stool
2. Check out this pdf for the full details and suggested tutorials.
The 3rd President's Challenge:
| | |
| --- | --- |
| | 1. Turn any natural edge bowl, goblet, candle holder, vase, mushroom, etc. Turners choice of project. |
The 4th President's Challenge:
The 5th President's Challenge:
The 6th President's Challenge:
Presidential Challenges - 2017
| | | | | | | |
| --- | --- | --- | --- | --- | --- | --- |
| Member Name | Elliptical | Stool | Natural Edge | ? | ? | ? |
| Clark Bixler | X | | | | | |
| Ron Ford | X | X | | | | |
| Louie Harris | X | X | X | | | |
| Kris Kazmierski | X | | | | | |
| Steve Langrall | | | X | | | |
| Alayna M. | X | X | | | | |
| Dave Maidt | X | X | | | | |
| Jim Oliver | | | X | | | |
| Bob Pegram | | | X | | | |
| Roland Shephard | X | | | | | |
| Robert Sobczak | X | X | | | | |
| | | | | | | |
| | | | | | | |
| | | | | | | |
| | | | | | | |
| | | | | | | |
| | | | | | | |
| | |
| --- | --- |
| Note: Winners highlighted in yellow | |
Presidential Challenges - 2016
Member Name

Tool
Handle

Apple or Pear

Board Bowl

Whistle

S/P Shakers

Holiday Ornament

Chuck Cohen

X

X

X

Richard Dietrich

X

X

X

X

X

X

Ron Ford

X

X

X

X

X

X

Greg Ham

X

X

X

X

Louis Harris

X

X

X

X

X

X

Don Keefer

X

Wayne Kuhn

X

Steve Langrall

X

X

X

X

X

X

Ken Leister

X

X

X

X

X

X

Bill Marr

X

Bob Rupp

X

X

X

David Smith

X

Bob Sobczak

X

X

X

X

X

X

Charles Stackhouse

X

X

X
| | |
| --- | --- |
| Note: Winners highlighted in yellow | |
Presidential Challenges - 2015
Member Name

Gavel/ Mallet

Lidded Box

Carver's
Mallet

Candle Sticks

Eccentric Turning

Holiday Ornament

Clark Bixler

X

X

X

X

X

X

Chuck Cohen

X

X

X

X

X

X

Ed Cohen

X

X

X

Richard Dietrich

X

X

X

X

X

X

Stan Dorman

X

John Fischer

X

Ron Ford

X

X

X

X

X

X

Ernie Grimm

X

Greg Ham

X

X

X

Louis Harris

X

X

X

X

X

X

Pete Johnson

X

X

Richard Kline

X

X

X

Wayne Kuhn

X

X

X

X

X

X

Robert Lindlau

X

X

Bill Marr

X

X

Dave Murphy

X

X

Bob Rupp

X

X

X

X

X

X

Roland Shepard

X

X

Charles Stackhouse

X

X

X

X

X

X
| | |
| --- | --- |
| Note: Winners highlighted in yellow | |
Presidential Challenges - 2014
Member Name

Ball & Cup Toy

Wing Crotch

Skinny Bowl

Baseball
Bat

Jewelry

Holiday Ornament

Clark Bixler

X

X

Richard Dietrich

X

X

X

X

X

X

Ron Ford

X

X

X

X

X

X

Greg Ham

X

X

Douglas Harris

X

X

X

X

X

X

Louis Harris

X

X

X

X

X

X

Pete Johnson

X

X

Wayne Kuhn

X

Kenny Leister

X

Larry Maccherone

X

X

X

X

X

X

Dave Maidt

X

X

X

X

X

X

Jim Oliver

X

Bob Pegram

X

X

X

X

Bob Rupp

X

X

Roland Shepard

X

Charles Stackhouse

X

X

X

X

X

X
| | |
| --- | --- |
| Note: Winners highlighted in yellow | |
Presidential Challenges - 2013
Member Name

Goblet

3 Wood Box

Platter

Bocci
Ball

Nat Edge Bowl

Finial
Box

Richard Dietrich

X

X

X

X

X

X

John Fisher

X

Ron Ford

X

X

X

X

X

X

Louis Harris

X

X

X

X

X

X

Pete Johnson

X

Stephen Jones

X

Wayne Kuhn

X

X

X

X

X

X

Dave Maidt

X

Jim Oliver

X

X

Bob Pegram

X

Bob Rupp

X

Roland Shepard

X

X

David Smith

X

X
| | |
| --- | --- |
| Note: Winners highlighted in yellow | |